Harley-Davidson® Motorcycles
In the saddle, you breathe deeper, smile bigger, and your heart beats louder. Responsibilities blow off your back. A ride on a Harley-Davidson® motorcycle can make any weekend epic. It can turn a daily commute into an adrenaline-fest. A Harley-Davidson® blows things wide open. Pure freedom. As big and real as it gets. Learn about the Harley-Davidson® families:
[twocol_one]
Electric
THE FUTURE HAS ARRIVED AND IT'S ELECTRIC.
A new way to ride. Get instant power and acceleration with just a twist of the throttle. Thrilling performance. Muscular looks. Groundbreaking technology. Everything about the first Harley-Davidson® electric motorcycle delivers a level of excitement you haven't felt before.
Choose from: LiveWire™
[/twocol_one]
[twocol_one_last]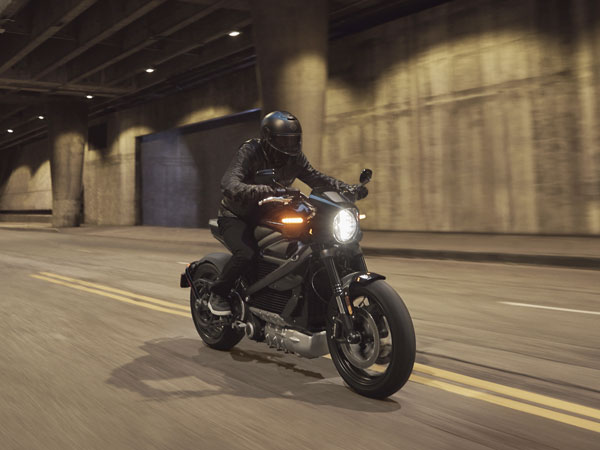 [/twocol_one_last]
---
[twocol_one]
Street
THE ULTIMATE URBAN WARRIORS.
Built to shred city streets, the Harley-Davidson® Street models are sleek and nimble with an authentic urban attitude. Complete with a blacked-out, liquid-cooled Revolution-X™ V-Twin engine, perfect for customization, dialed-in suspension and optional ABS brakes. Hit the throttle and take on whatever the streets throw your way.
Choose from: Street® 750, Street Rod®
[/twocol_one]
[twocol_one_last]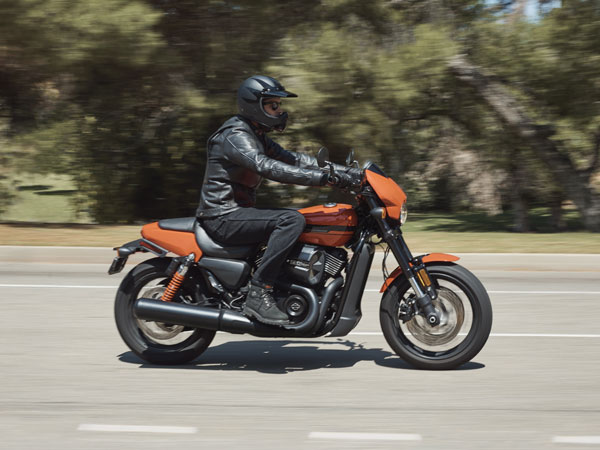 [/twocol_one_last]
---
[twocol_one]
Sportster®
THE GREAT AMERICAN FREEDOM MACHINE.
There's not just beauty in the simplicity of a Sportster® motorcycle – it rumbles with sheer power, performance handling and iconic style. You can feel it in your bones. From land speed records, epic road trips, and racing. The machine that's done it all, now does it all better. Powerful. Quick handling. Authentic custom style.
Choose from: Iron 883™, Iron 1200™, Forty-Eight® or Roadster™
[/twocol_one]
[twocol_one_last]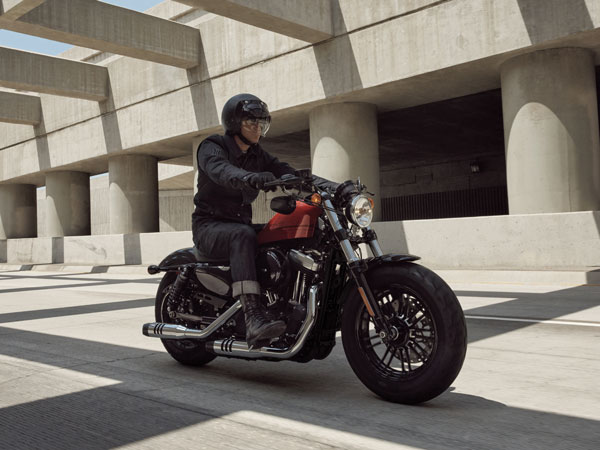 [/twocol_one_last]
---
[twocol_one]
Softail®
A REVOLUTION IN CUSTOM MOTORCYCLES.
This is where authentic heritage and custom soul meet modern edge and technology for a ride you have to feel to believe. The soul-satisfying rumble of a Softail® will send a message to every city block or mental block you encounter. This is where authentic heritage meets modern technology for power, style and the unadulterated riding experience.
Choose from: Street Bob®, Softail Slim®, Low Rider®, Low Rider® S, Sport Glide®, Deluxe, Heritage Classic/Heritage Classic 114, Breakout® 114, Fat Boy® 114, FXDR™114, or Fat Bob® 114
[/twocol_one]
[twocol_one_last]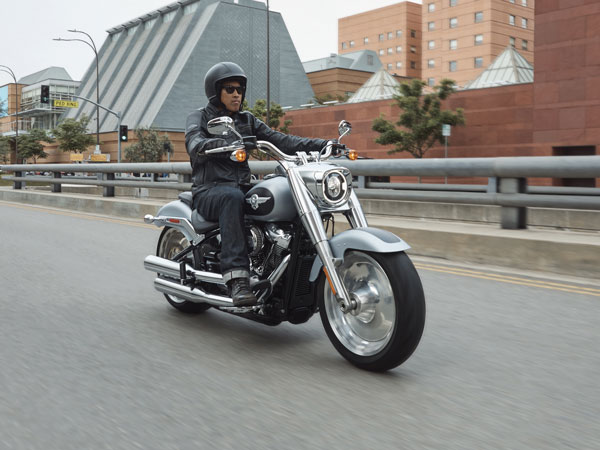 [/twocol_one_last]
---
[twocol_one]
Touring®
DISCOVER THE WORLD IN THE MOST EPIC WAY POSSIBLE
These motorcycles will keep your senses sharp and your mind at ease, no matter your journey. Hit hill climbs, horizon lines and head-clearing stretches of open road on a touring machine designed to go the distance. Our most mile-devouring motorcycles. Equipped with more power—up to 114 cubic inches on select models—and incredible control so you can go further in comfort. Times have never been better for those with an appetite for adventure.
Choose from: Street Glide®, Street Glide® Special, Road Glide®, Road Glide Special®, Road Glide® Limited, Ultra Limited, Electra Glide® Standard, Road King®, or Road King Special®, Warrior Road King Special (A Military AutoSource Exclusive)
[/twocol_one]
[twocol_one_last]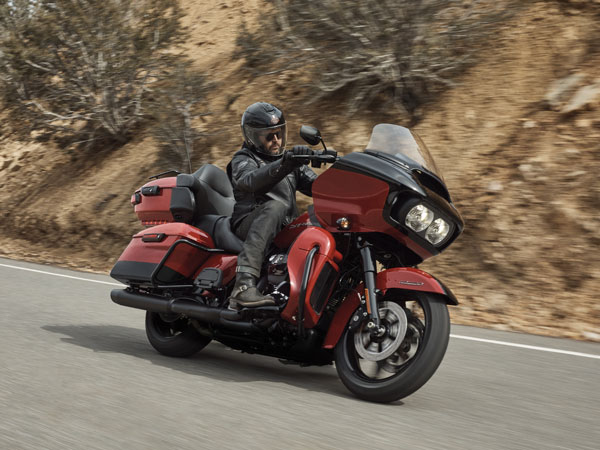 [/twocol_one_last]
---
[twocol_one]
Trike
ENDLESS COMFORT AND CONTROL
Everything you love about H-D® Touring on three wheels. Custom touring style and easy handling features that let you roll with confiendce for longer. Everything that's out there is yours for the taking.
Choose from: Freewheeler®, and Tri Glide® Ultra
[/twocol_one]
[twocol_one_last]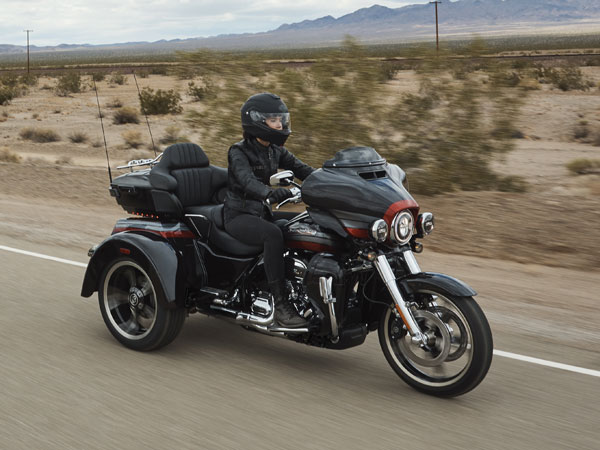 [/twocol_one_last]
---
[twocol_one]
CVO™
LIMITED ONLY BY ITS EDITION.
Harley-Davidson® Custom Vehicle Operations™ models represent the pinnacle of H-D® style and design. Built in limited numbers with the awesome power of a Milwaukee-Eight® 117 engine, show-stopping finishes, advanced technology, exclusive components, and attention to detail that borders on obsessive. Everywhere your eyes rest, you'll find custom detail.
Choose from: CVO™ Street Glide®, CVO™ Road Glide®, or CVO™ Limited
[/twocol_one]
[twocol_one_last]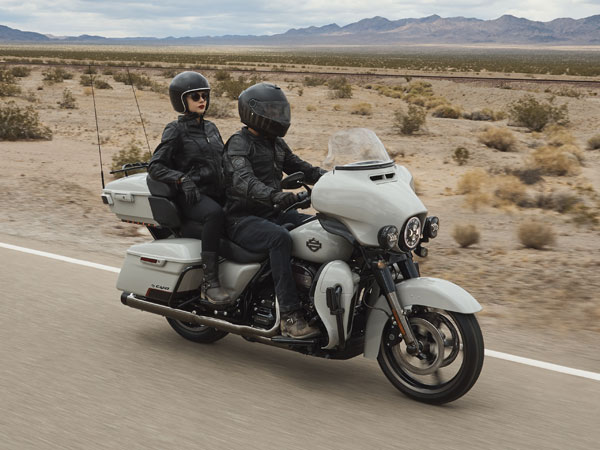 [/twocol_one_last]